Recommended Ages: Adult
Length: 45 minutes
Touring Status: Available for touring
Extras: Post-show Talk Back | Artist in Residency | Workshops
---
Original Score / Live Musician: Adam Frederick
Director / Co-Playwrite: Erica Batdorf
Costume Design: Marija Djordjevic
Set Design / Scenographer: Trevor Schwellnus
Obsessed with flight, a prisoner under constant surveillance escapes into a tiny world of her own creation. Set to an original musical score, Bird's Eye View is a visually evocative multi-media puppet show inspired by Oscar Wilde and his work.
"The final mystery is oneself"    ― Oscar Wilde, De Profundis
Created with the generous support of: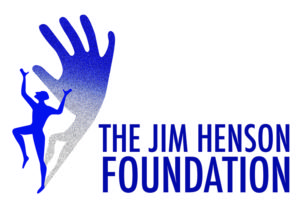 BEST PRODUCTION
Jury Prize, SummerWorks (Toronto Canada 2007)

OUTSTANDING DESIGN & CRITIC'S CHOICE
Now Magazine (Toronto Canada 2007)
What are people saying about Birds Eye View?
---
"An incarcerated woman, played by puppeteer Faye Dupras, crafts clues, sculptures and trinkets onstage to tell a cryptic yet intriguing story of loss. Loosely inspired by Oscar's Wilde's Happy Prince story, Bird's Eye View takes the audience on a mythical journey of hope and hopelessness using both puppetry and sophisticated media.…bizarre and beautiful theatre-slash-puppet experience."
– Ibi Kaslik, Now Magazine, Toronto Canada (August 9 2007)
"…congratulations on Bird's Eye View. It was stunning. Honestly, it was one of the most moving pieces of theatre I've seen in a long time…"
– Esther Maloney (Theatre Playwrite and Actor), Toronto Canada (July 2007)
"Outstanding production…it was unique and absolutely captivating. The way [Faye] moved the puppets with so much grace and reverence was charming. The puppets seemed almost lifelike, with faces so full of expression, it was eerie…The music was perfectly fitting, and I couldn't take my eyes off anything on the stage, it was all so mesmerizing! I just can't tell you how much I loved Bird's Eye View"
– Ann Spence, Audience Member (August 2007)
---
"Wait, what?!…Aren't puppets supposed to be for kids?" Here at F.L.P. we believe that puppets are for everyone.

Click on one of the images below to learn more about our family puppet shows and workshops for children.